It's been awhile since I've posted, and a lot of people have asked me what's going on with my book. Unfortunately I have sort of a boring answer – nothing. The release of FRIENDS AND LIARS in the U.K. happened June 1st, and I got a lot of good reviews and did an interview and a guest blog post (full list here), and that was awesome and amazing and exciting. And now things are just sort of chugging along, and I have no idea if it's selling well or if my book will fade into the massive noise of books never to be seen again (let's hope it's not the latter).
I CAN tell you that the June 1 release was only the initial launch to get some buzz, some reviews, some quotes, etc. to convince larger stores (especially supermarkets, which are apparently the major market over in the U.K.), to carry the mass market version, which will be released February 1, at the same time as the U.S. version of my book, FRIENDS AND OTHER LIARS, will be released here. Is that less confusing? Probably not!
In other book news, I have submitted Book Two (working title REMEMBER THAT NIGHT) to my agent, who is getting feedback on this draft before sending it on to my publisher to see if they want to publish it. My deal was only for one book, so while they get the right to a first look, they don't have to buy it. If they choose not to, I will have to go out on submission again to try to find a new publisher.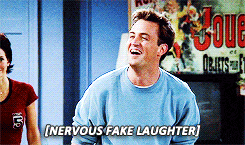 Just to tease you, REMEMBER THAT NIGHT is the story of two best friends. One of them kills the other one's fiance in a car crash. There's also a few romances in the background, but the main focus is on how the two women struggle to move on from such a devastating event in their lives and in their friendship. I hope you're enticed, and I hope you actually get to read it!
And because I would go crazy if I don't have a writing project, I've already started on Book Three, (working title THE GOOD FAMILY), which is about three sisters from a seemingly perfect family who get called home to recognize the 15th anniversary of their mother's death. They are all hiding things from each other, without realizing that there is a dark family secret that will blow all of theirs out of the water.
I also wrote a few children's books this summer, which my agent (who does not rep children's books) said she liked and wanted a colleague of hers to take a look at. I've never pictured myself as a children's book author, but when you have three adorable nieces as cute as mine, you can't help but get inspired.
So that's all for now. You know I'll keep you posted with any other news!